ICT cloud service
Innovatieve mogelijkheden
Do you already use the cloud, or are you looking for ways to work with it safely? Which ICT services you can transfer to the cloud and which are better of in your own control? We specialize in fitness and health and will help you to optimally use the cloud, based on reliable and safe applications.
Benefits of the cloud
Our ICT cloud services allow you to work from any location, anytime and anywhere. All you need is a working internet connection to see into your business administration or to use your e-mail and agenda. De cloud brings various innovative possibilities that we are happy to mix with your personal situation.
Innovation and the cloud
The cloud means innovation, provided that you use it wisely. How do you guarantee safety, reliability and privacy? We can excellently advise you on this matter and be of service with our ICT cloud services. You can optimally use the cloud in order to raise the ICT in your corporation to a higher level.
Personal advice?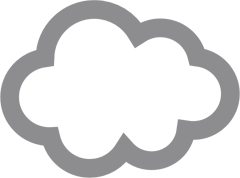 Why use Control Plus ICT cloud services?
Extensive experience with the cloud
Numerous, innovative possibilities
Safety, reliability and privacy
Well-suited for various sectors
Control Plus is well-suited for various specific sectors and industries. Are you active in the field of corporate health, physiotherapy or do you own a gym? Among others, many personal trainers and gyms are happily using our system, which helps them to organize their administration and maximize their customer lifetime value. Choose for the simplicity of our easy-to-use system, combined with the elaborate features Control Plus has to offer. Raise your organization to the next level, while you can return focus to the matters that make you excel.
Through our new website we have welcomed a large group of new customers
Sign in on newsletter
It is clear to me!
Is it clear to you that Control Plus can offer you major advantages? Do you wish to keep an online record of your administration from now on and use professional features you can easily manage? You can request your demo online, and we will make sure you can start as soon as possible.
Request your demo
I have some more questions…
Do you have some more questions about Control Plus, one of the modules or about the advantages they may offer your organization? We understand that the full potential of our online administration software might be a little overwhelming, and would like to hear from you to elaborate a little more personally…
More info